Blog
General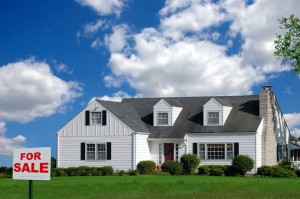 You're ready to move on. Maybe your house is too small, you're moving because of a job, or you want to be closer to family and friends. According to the National Association of Realtors, those are the three top reasons for selling a home.
Like all home sellers, you want your home to sell fast. Here are four ways to help accomplish that:
Set a realistic price. Many home buyers want to 'test the market' by setting a high price on their home. But most buyers won't even make an offer on a property that's priced out of line with similar homes in the area. You definitely do not want to leave money on the table. But the strategy of setting a too-high price on a home just to see what happens isn't a viable strategy. Properties with inflated prices stay on the market longer than average and often sell for less than homes that are fairly priced to start with.
Don't put up the sign until the house is ready. Even though you're ready to sell, is your house ready to be shown? Fix the leaky faucet, repaint the dingy dining room and replace the broken front step before you list the house. You've lived with these annoyances for years, but these problems can distract a buyer.
Make the house easy to show. Keep your schedule flexible. Although it's inconvenient to tidy up on a Tuesday night, it's in your best interests to make it as easy as possible for people who may want to purchase your home.
Leave home. When buyers view your house, you should be anywhere but at home. Prospective buyers will feel uncomfortable looking through a home when you're present, and they want to be free to discuss the pros and cons of the house without fear of offending the owners.
General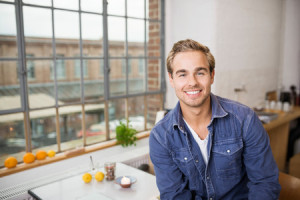 Do you think student-loan debt is preventing you from buying a house? A recent survey by the National Association of Realtors supports that opinion.
The survey found that 71 percent of non-homeowners who are current in their student loans believe their debt is holding them back from purchasing a home. The results also revealed that student debt caused four in 10 borrowers to postpone moving out of a family member's household after graduating college.
However, your loan application doesn't get approved or rejected by survey results. It's approved by a lender who considers your individual financial situation.
The lender wants to know that you can handle the mortgage payment. Because the ratio of your debt to your income is so important to your loan application, the higher your income and the lower your debts, the better your chances of getting your loan application approved.
Keep in mind that more than your student loans go into your debt-to-income ratio; car loans and credit card payments all count, too.
Here are four ways to be a better loan applicant:
Have a plan to pay off debt and build your savings, and make progress each month toward your goals.
Consider consolidating high-rate credit card debt into a lower-rate loan or card.
Work to spend less on entertainment, vacations and other non-essential expenses.
Avoid new debt.
General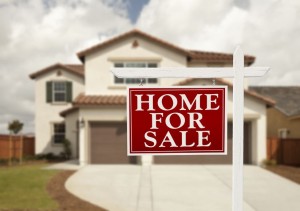 If you are selling your home, it's important to keep safety in mind. Although problems are unlikely, it's always a good idea to do whatever you can to protect your family and personal belongings. Here are several ways to make your selling experience as worry-free as possible.
Work with a real estate agent. People will notice when the for-sale sign goes up in your front yard. You may even get a few prospective buyers stopping by unannounced, asking if they can take a peek inside. Protect yourself by asking all buyers to schedule a showing through your agent.
Remove jewelry and valuables. If you have a habit of tossing your watch on a bedside table, it's probably best to find a new spot while your house is on the market. Likewise, consider moving cash, savings bonds, jewelry, and other valuables to an off-site location, such as a safe deposit box.
Lock up paperwork. Keep mail, bills and financial statements in a secure location and not laying on countertops or on top of desks.
Clean out your medicine cabinets. Remove all prescription medications.
General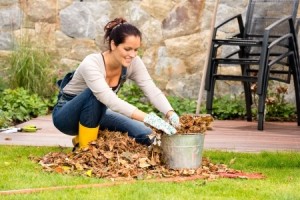 It won't be long before we will feel the chill of winter approaching. Is your home ready? The good news is that winterizing your home doesn't have to be costly or time consuming. With a free afternoon (or two!) and a little elbow grease, here are some simple steps you can take to prepare your home for winter:
Get a furnace checkup. It's always a good idea to have a furnace checkup and change your filter before you flip the switch each fall. Filters generally need to be changed every 1-3 months, depending on the type of furnace you have. Once you know the proper filter size, don't hesitate to buy extra, so you'll have them on hand the next time.
Check your safety devices. Change the batteries in your smoke detector and test your carbon monoxide detectors.
Clean out your gutters. Before the first snowfall, clean the autumn leaves and debris from gutters to prevent ice dams and water leaking into the wrong places.
Disconnect and roll up those hoses. Before night temperatures regularly fall below freezing, empty and roll up your garden hoses.
Check for drafts. When things cool off, it's usually pretty easy to pinpoint any window and door seals that may not be effective. If you find a window that is letting in too much cool air, consider re-caulking the seal. If you find a door that's still allowing a breeze, buy a simple weather strip to install in the gap. These adjustments can also lower your heating bill throughout the season.
Prepare your yard. Keep up with the leaves; they can damage your lawn over the winter if they aren't removed. Fall also is a great time to have a professional trim your trees before winter storms hit. Don't forget to move temperature-sensitive potted plants indoors. You can also get an early jump on next year's landscaping by planting some winter-hearty bulbs (like tulips or dahlias) for a brighter spring.
General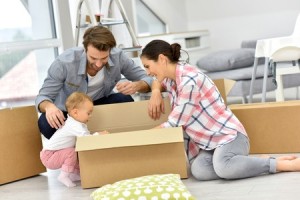 Don't think you'll be able to afford to buy your first home anytime soon? The good news is that when it comes to finances, little efforts can lead to big results. These four strategies are designed to help you and your family spend less, save more and get ready for the financial responsibilities of becoming a homeowner.
Re-examine major spending categories. Make a commitment to examine your major spending categories, including cell phone, cable service and utilities. Are you paying for any features or time you aren't using? Could you go with a cheaper plan? What about your land line — do you really need it? Call your service providers and see if they have any less expensive plans, promotions or ideas to help you save money. Shop around or ask for a better rate from the companies you regularly pay money to.
Look at where the pennies are going. Bi-weekly trips to Starbucks or the office vending machine, lunches out, takeout twice a week and recreational shopping sprees all add up. Quitting cold turkey may not work, though. Scale back gradually. And remember it's still important to enjoy a splurge now and then.
Put savings on autopilot. Consider making a commitment this year to enroll in or expand your participation in automatic savings plans. Think about enrolling in your employer's 401(k) plan, making sure to take advantage of any match that's offered. Also consider having an amount from your paycheck automatically diverted into a savings account or other savings vehicle. If your employer doesn't offer this option, have an amount automatically transferred each month from checking to savings. Many families start saving for the holidays in January and by fall, have enough money set aside to buy presents come Christmastime. Others use automatic savings plans to accumulate three to six month's worth of living expenses in an emergency savings account. With automatic savings plans, you won't forget to write that check. And you'll be surprised just how quickly automatic savings add up.
Go easy on your credit cards. Carrying a credit card balance with a double-digit interest rate is a big wealth-zapper. Plus, study after study has shown that consumers who pay with plastic spend more than those who use cash. Make a plan to pay down credit card debt. One way to do this is by taking only cash to the store. Many financial advisers believe ditching credit cards should be the first financial priority for families.
Even seemingly small resolutions, such as taking your own lunch to work instead of going out each day, can save you hundreds of dollars over the course of a year. Adopt a few financial resolutions this year and you'll be surprised at how much progress you can make by this time next year!